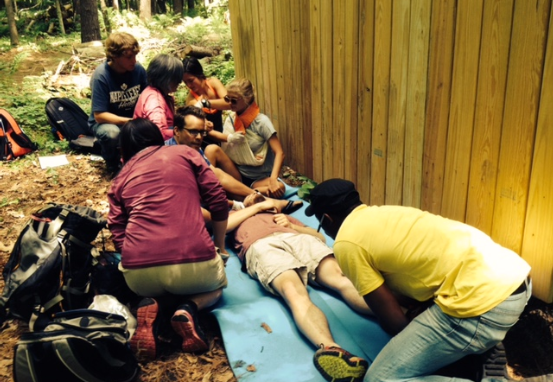 WHERE? All home courses are held at the Ndakinna Education Center, 23 Middlegrove Rd. Greenfield Center, NY 12833. The Center is located on a 70+ acre private forest preserve in the foothills of the Adirondack Mountains, 1 mile outside Saratoga Springs, NY.
During COVID there is no bunk space is available, however primitive camping is available at $10pp per night.
No meals provided during our courses.
2023 Dates
Wilderness First Aid (WFA) - 16 hrs
May 6-7
Jun 24-25
Jul 15-16
Aug 12-13
Sep 16-17
Oct 14-15
Dec 9-10
*Current SOLO WFR's may take this class to recertify your WFR. Non-SOLO WFR's please register for the WFR Review & Recert below.

Wilderness First Responder Review & Recertification - 16 hrs
Jun 3-4
Jul 29-30
Aug 26-27
Nov 11-12
Full Wilderness First Responder (WFR) - 80 hrs
Apr 15-23
Sep 30-Oct 8
Wilderness EMT Module - 40 hrs*
May 15-19
*Open to currently certified EMT's, paramedics, RN's, PA's or physicians.